About Us
Dear Visitor,
Like all Saddleworth residents I appreciate the wonderful vibrancy of our community and set up Saddleworth Monthly in 2005 to publicise both our independent local businesses and our huge variety of community groups and events. The response I got was amazing!
From a first magazine of just 28 black and white pages Saddleworth Monthly has now grown to over 100 pages an issue, all in full colour. It's not just me who likes to support local businesses – we all do! The magazine also publicises all Saddleworth community group, charity, school and church events to residents at no cost – our What's On pages are keenly read each month.
Saddleworth Monthly has since been joined by the Mossley Browser in the same winning formula. A third magazine, the West Saddleworth & Lees Guide, was merged into Saddleworth Monthly in Spring 2020.
I'm delighted to have twice won a national award: UK Community Magazine of the Month in 2008 and 2010! We were also shortlisted for 'Best Editorial' and 'Inspirational Business Owner' at the 2014 Independent Magazine Publishers Awards and 'Best Front Cover' in 2015.
Our magazines are a handy A5 size and are DELIVERED FREE directly into homes. Our mags hit residents' doormats – they're not just left lying about in public places. This has a massive impact on the responses our advertisers get – we have a very loyal readership that looks forward to our magazines arriving each month.
Unlike any other magazine or paper, ours have an INDEX so residents can find services easily and quickly.
I love reading newspapers myself, but the habit is to throw them out the next day. In contrast, people KEEP our magazines for a long time because they find them so useful.
But best of all they are COST EFFECTIVE! Our prices start from £35 plus vat. And in addition to these great prices, you get a great service – please get in touch to find out more!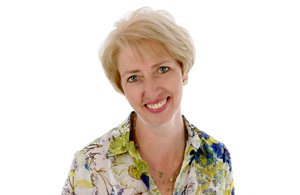 Mary Booth, Greenfield Publishing Ltd.

01457 237200

editor@greenfieldpublishing.co.uk